1) Welcome to the next installment of our #accredited serialized #tweetorials from @onc_ce, your new (& only) home for the latest education from #experts on #cancer care. #Physicians #nurses #pharmacists #PAs and #NPs can all earn 0.5h CE/#CME by following this thread!
2) This one comes from @ASCO #GI22 and the #ASCOplenary. Our expert author is Dr. Alok Khorana (@aakonc) from @ClevelandClinic in Cleveland, OH. You'll find a prior program from him, still available for credit, at https://oncologytweetorials-ce.com/general1/.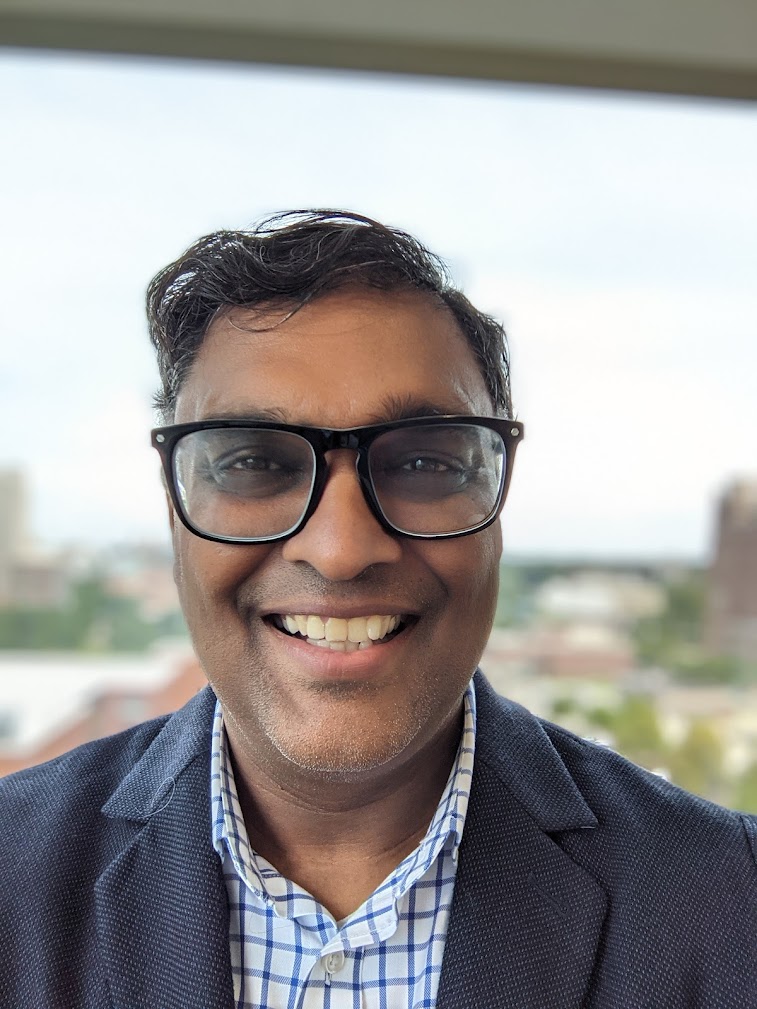 3) This program on @onc_ce is supported by an educational grant from Bayer and content is intended for #healthcare providers. Faculty disclosures are listed at http://www.oncologytweetorials-ce.com/disclosures/. Earn credit from prior programs posted on http://www.oncologytweetorials-ce.com!
4) Now, on with the show! It's early in 2022 but we already have significant updates for treatment of #GIcancers, thanks to new trial data from #GI22 and #ASCOplenary
5) Let's get ready to climb #HIMALAYA. We have new data on #tremelimumab, a fully human monoclonal antibody against CTLA-4. It is an immune checkpoint blocker.

6) And in this corner is #durvalulmab, another checkpoint inhibitor, is a human immunoglobulin G1 kappa monoclonal antibody that blocks the interaction of programmed cell death ligand 1 with the PD-1.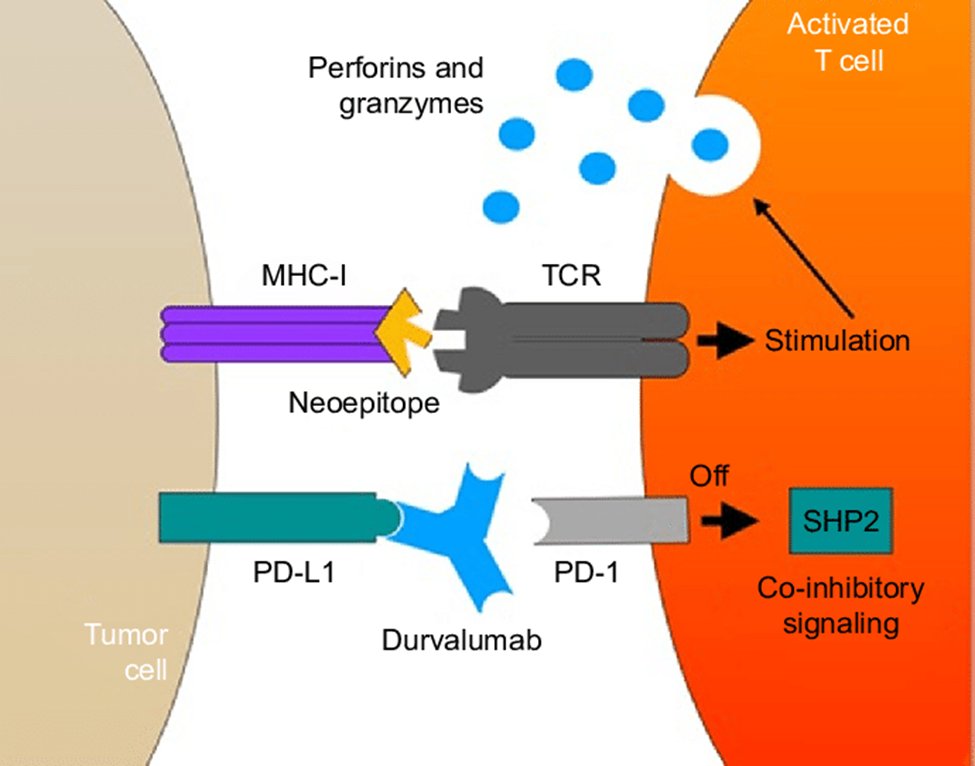 7) And then of course there's the standard #sorafenib, a tyrosine kinase inhibitor.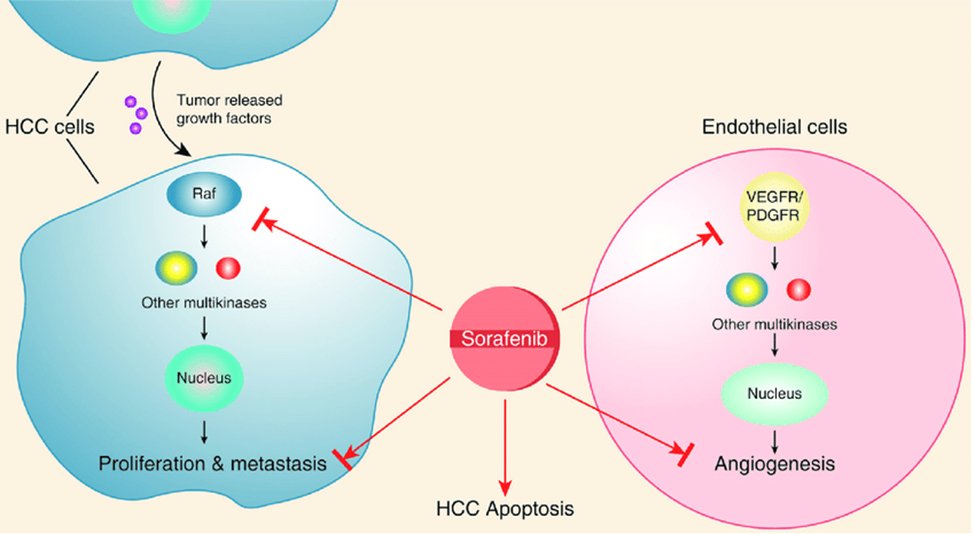 8) So . . . #HIMALAYA, presented by @GABOUALFA of @sloan_kettering to evaluate benefit of #tremelimumab x 1 dose + #durvalulmab q4 wks (T300+D) against the older SOC #sorafenib (and also against durva monotherapy) in hepatocellular cancer #HCC. Here's the study design: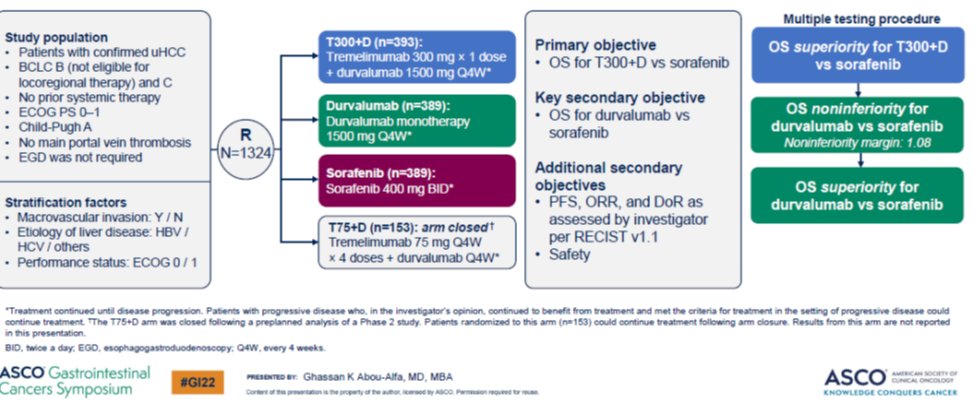 9) The primary objective was OS for T300+D vs sorafenib, which favored T300+D (16.4 m median OS vs 13.8 m)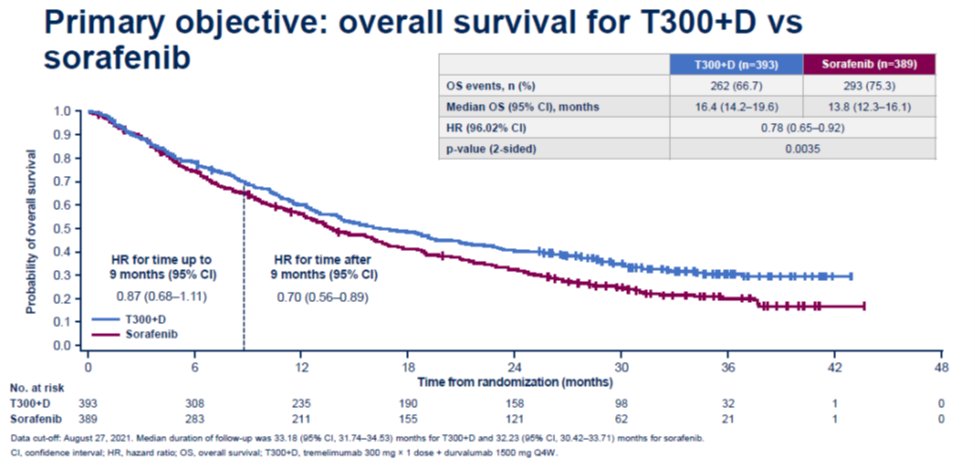 10) OS was also a primary objective and showed similar improvement: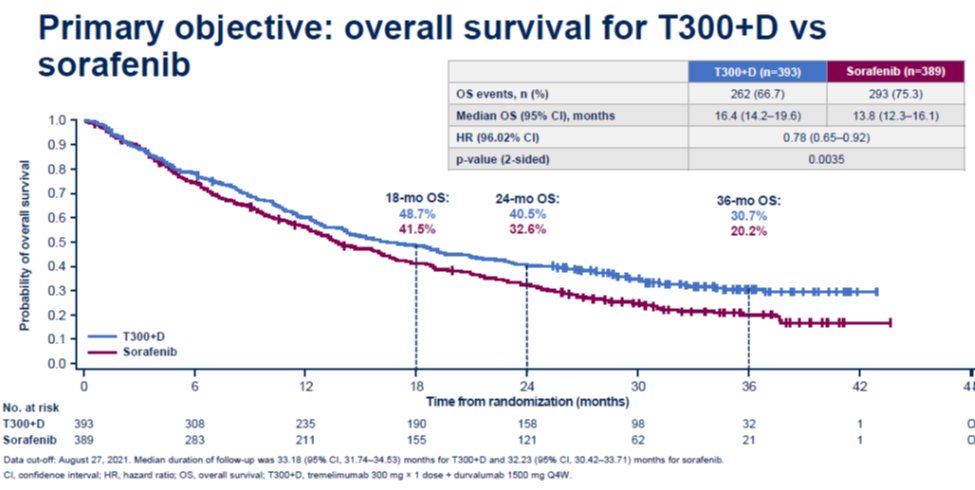 11) In addition, durva monotherapy was non-inferior to sorafenib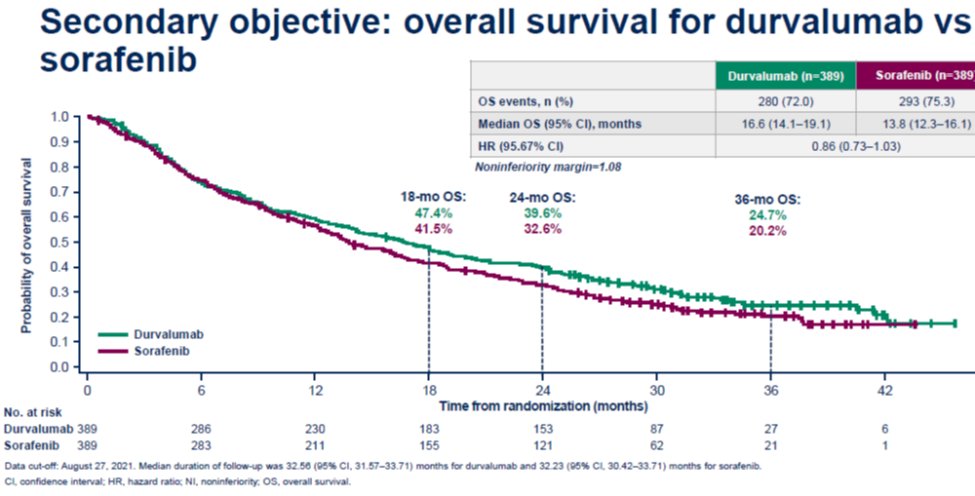 12) 36-month OS hit over 30%, which is really impressive in #HCC. Safety profiles were c/w usual immunotherapy toxicity. IMO this represents a competing standard of care with approved atezo/bev + maybe less risk of bleeding (but no head to head data). It's great to have options!
13) Given these data, what is your preference for first-line treatment of unresectable #HCC (average bleeding risk)?
14) New data for IO in #HCC bring up the issue of surrogate endpoints, investigated by Andrew Zhu et al @harvardmed, who found only medium correlation of ORR with OS, but high correlation of ORR with PFS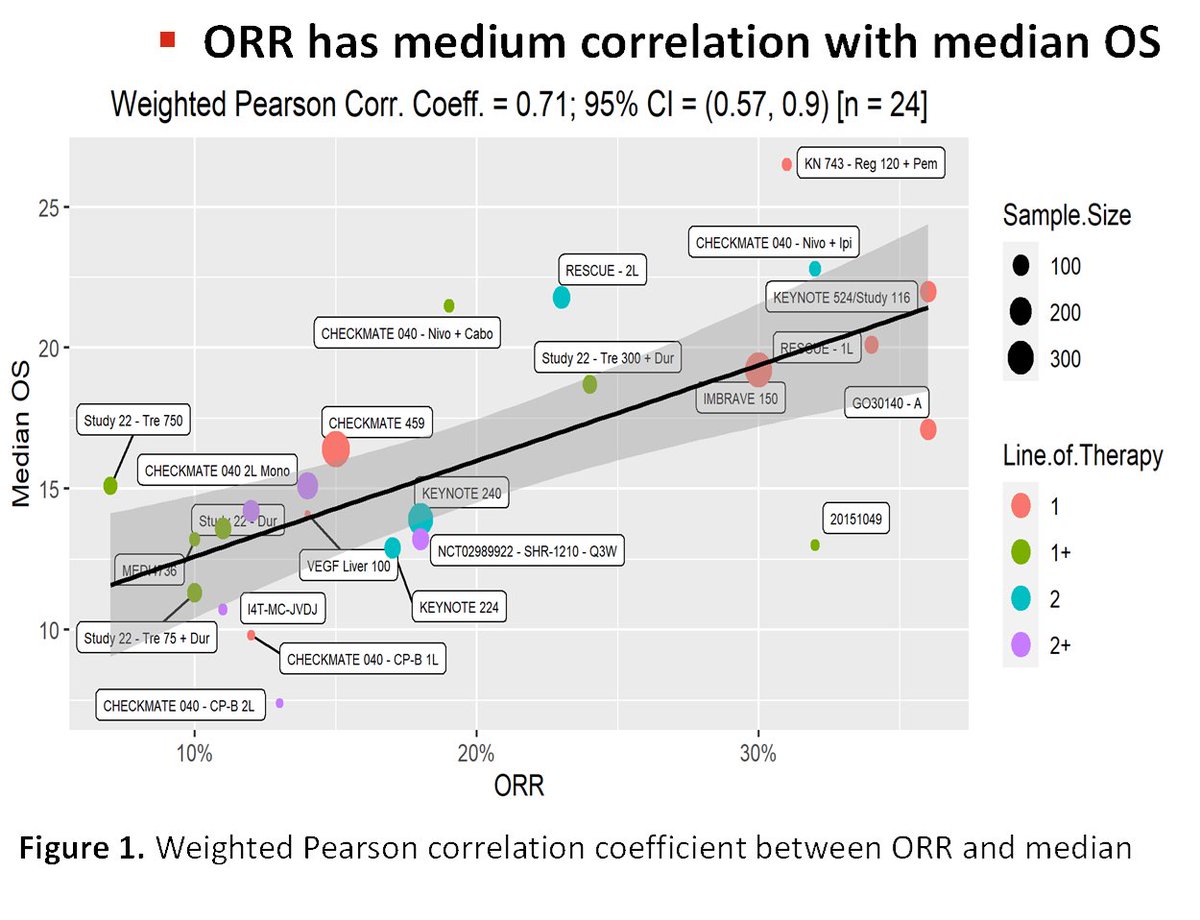 15) Young-onset colorectal cancer #CRC is getting increasing attention given rising cases and potentially worse outcomes, along with healthcare disparities as shown by @SKamath_MD et al @ClevelandClinic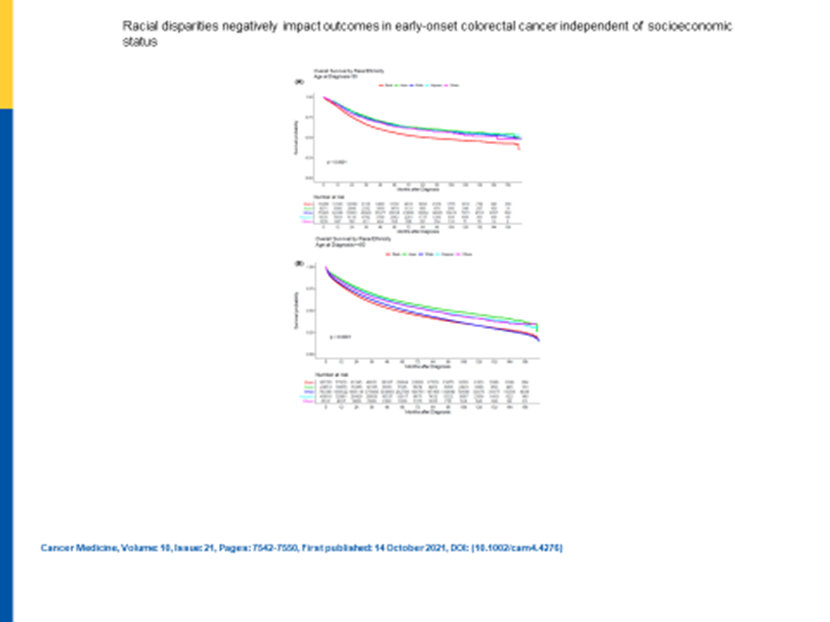 16) New translational data presented by @ShimoliBarot of @ClevelandClinic at #GI22 shows microbiomic profiles are different in youngers vs older patients with #CRC. Much more work needs to be done here!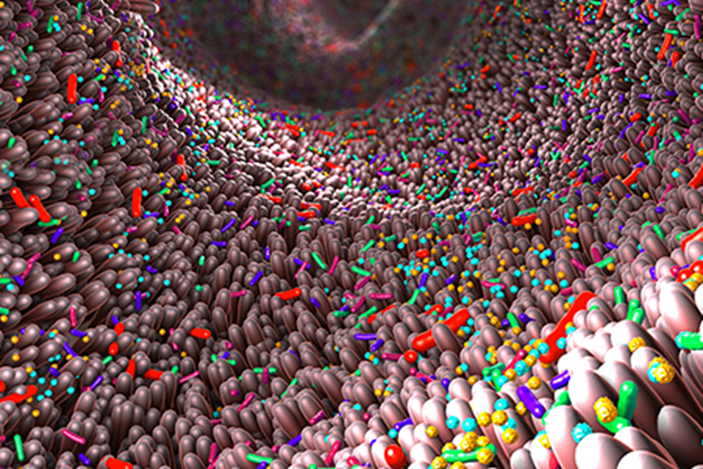 17) Treatment options for metastatic pancreatic cancer remain limited. What are some appropriate regimens for first-line treatment? Please mark your answer before you scroll⤵️!
a. EGFR inhibitor
b. FOLFIRINOX (5FU, irinotecan, oxaliplatin)
c. gemcitabine/nab-paclitaxel
d. b or c
18) d is the right answer. In patients where tolerance is questionable, single agent #gemcitabine could be considered but not single agent EGFR inhibitor (no data).
19)Targeted agents are sorely needed in this setting; post #GI22 at #ASCO22plenaries, new data➡️ efficacy of #sotorasib (a small molecule that specifically and irreversibly inhibits KRASG12C) in N=38 pretreated pts with #pancreaticcancer with KRAS G12C mutations
ORR=21%
DCR=84%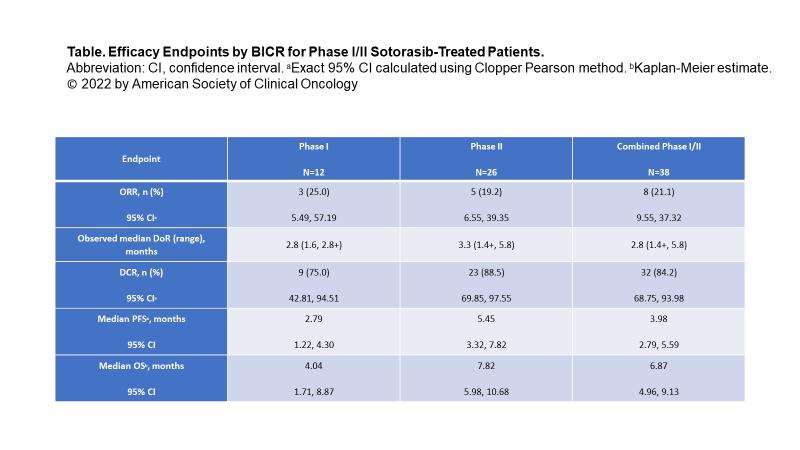 20) Hopefully this study will add to the otherwise meager targeted therapy options available for pts with pancreatic cancer. It's only February, so stay tuned for more exciting #GIOnc data to come out later this year!
21) And that's it! You just earned 0.5h CE/#CME. Claim your certificate at https://oncologytweetorials-ce.com/ASCO_HCC_CRC & FOLLOW US for more #oncology #accredited #tweetorials for #physicians #pharmacists #nurses. I am @aakonc, signing out til next time!
Originally tweeted by @onc_ce (@onc_ce) on February 24, 2022.